Information Disclosure, Evaluations by Society
Information Disclosure, Evaluations by Society
Information Disclosure (Communication with Shareholders and Investors)
NST has implemented a range of policies aimed at promoting constructive dialogue with shareholders and investors for reasons of contributing to continual company growth and improving medium- to long-term corporate value. The director in charge of the Accounting & Finance Department is responsible for handling matters related to general dialogue with shareholders and investors, and coordinates with related executive officers, the Corporate Planning Department, the General Affairs & Corporate Communications Department, and other company departments to expand and improve these policies. When engaging in dialogue with shareholders, we will respect the intent of the Fair Disclosure Rules and appropriately manage insider information (undisclosed material facts) in accordance with the "Rules for Observance of Insider Trading Regulations."
Subjects
FY2021 activities
Media used for disclosure
Shareholders

Actively provide information and carefully respond to questions at General Meetings of Shareholders.
Release video from the General Meeting of Shareholders on our website.

General Meeting of Shareholders
Post materials related to the General Meeting of Shareholders on our website.

Analysts and institutional investors

Hold IR explanation meetings (twice annually).
Respond to requests for individual meetings.

Post IR materials on our website.
Post an explanation video on our website covering FY2021 business results and other matters from the President as representative director

Other stakeholders

Provide various other information via press releases and on our website in addition to disclosure based on laws. ...Etc.

Integrated Report 2021 (Japanese, English)
Overall Image of Communications Tools
Used to provide comprehensive disclosure of business contents, company outline, IR information, recruitment information, and sustainability information.
This booklet is intended to communicate general information about company management to investors.
Securities report
Corporate governance report
Documents related to General Meetings of Shareholders ...Etc.
Participation in Initiatives
SDGs (Sustainable Development Goals)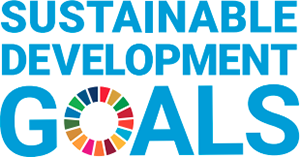 As a trading company, the NST Group operates a wide range of businesses, and we believe that we can make broad contributions to these goals. We will continue working to expand awareness of SDGs to carry out our business with attention given to contributing to SDGs, and will carry out business activities with a clear association between the NST Group materiality and SDGs.
In May 2022, NST announced its agreement to the recommendations of the Task Force on Climate-related Financial Disclosure (TCFD), and participated in the TCFD Consortium composed of supporting companies, financial institutions, and others.
Japan Foreign Trade Council, Inc.