Industrial Supply & Infrastructure
Industrial Supply & Infrastructure
By providing superior fuctions and strengthening on-site capabilities to deliver greater added value,
we will aim to be the top player in our global niche.
The Industrial Supply & Infrastructure Division provides total, integrated services that include electricity supply as part of the infrastructure. We are also working to establish and reinforce quality control and maintenance functions, strengthen coordination with the Steel Division and other divisions, open up new areas of business, and carry out cooperative business with our partners that can lead to greater added value.
1.Functional Materials Department
We sell a lineup of non-ferrous materials including aluminum, copper, carbon fiber, plastic, silicon, and glass products, and propose materials to meet a wide range of industry needs for lighter weights and the use of multiple materials. We also provide a supply chain fully supported by our network of branches located in Japan and around the world.
2.Mobility Business Department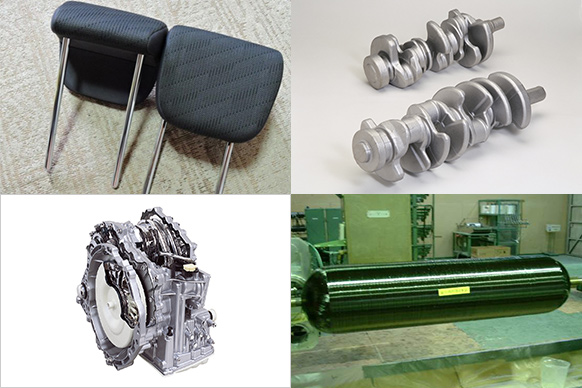 Based on the die-forged parts(crankshafts) that we developed in our business for commercial vehicles over many years, we provide a wide range of automotive parts(primarily cast and forged products) including engine components and parts for LEV. We also have constructed a global supply system consisting of 13 sites that provide parts such as headrest stays and other seat components to eight counries (Japan, China, Korea, USA, Mexico, Vietnam, Poland, and India).
3.Infrastructure, Machinery & Railway Department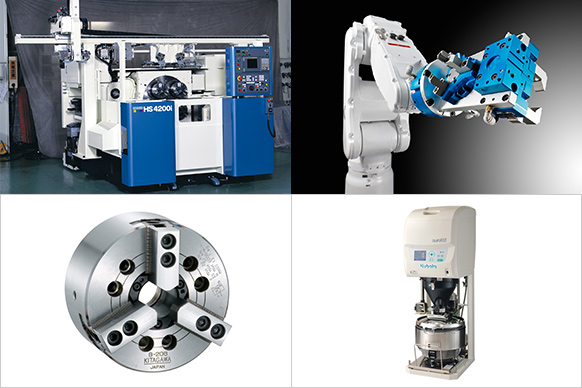 In the indutrial machinery field, we are focused primarily on export of machine tool products to North America and Europe. We also sell equipment, machinery, and related materials for other industrial applications through affiliated companies in Japan and overseas. In the railway equipment filed, we deliver NIPPON STEEL Corporation railway car wheels and shafts to railway companies in Japan, and also import and sell products from Europe, including corrective grinding vehicles and instruments that are necessary for railway maintenance.
Aiming to provide complete support to Japanese companies that conduct business overseas, we are engaged in the development, operation, and sale of industrial parks, as well as the business of electrical power supply, water supply, and drainage systems. Utilizing the expertise in industrial park operations that we have developed over 30 years at the Rojana Industrial Parks, which is one of the largest in the Thailand, we provide overseas business solutions in the Thailand, Vietnam, and Mexico - three countries where Japanese companies are particularly active.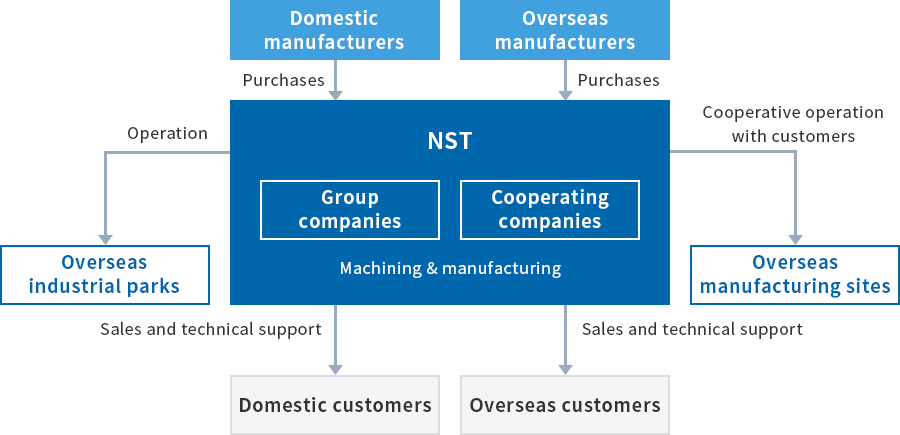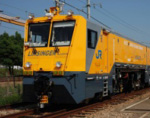 Industrial Supply (machinery and facilities for steel production, general industrial machinery, cast and forged steel products, railroad car components, automotive parts)
Infrastructure (development, sales and operation of industrial park, generation of electric power)
Materials (nonferrous raw materials, nonferrous milled products, carbon fiber)